GALLERTE by wicked enterprise
Stadsgårdsterminalen / Slussen
ons
31 aug

2022
kl 19.00 –
AVSLUTAD
GALLERTE by wicked enterprise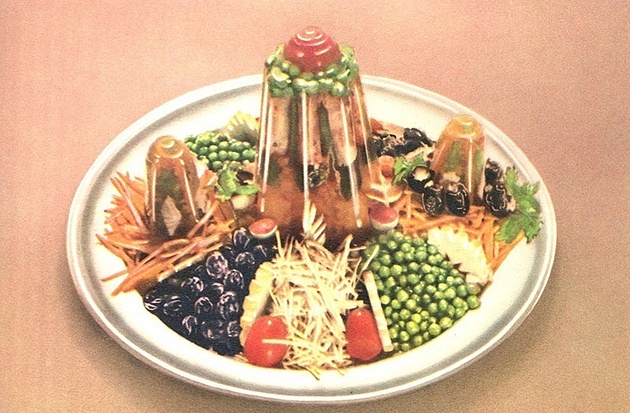 Cynical conservatism flavoured with the forces of inertia, censorship and dehumanisation is haunting the world leaving bloody stains with its necropolitics. In search of potential conditions for ontological and epistemological change, it's crucial to examine its discursive tools, tricks and traps. Departing from Audre Lord's statement that the Master's tools will never dismantle the Master's House, the piece is to investigate what the House is made of and what kind of tools may dismantle it?
wicked enterprise is an artist, researcher and writer. They work with text, video, choreography, performance and collaborative practices. Their lines of research include body politics and labour within the new economic regimes. Their most recent work looks into hegemonic ideologies permeating the post-soviet art field and how they affect resource distribution. Currently, they are interested in broadening the picture by exploring possible models of cultural politics and protocols that produce and sustain decolonial knowledge. They worked for socially engaged theatre and contemporary dance scene with a highlight on collaborative work. They are also a member and co-founder of a media activist collective dealing with labor politics in art and academia in post-soviet contexts.
wicked enterprise´s presentation will be followed by a talk with Masha Kotlyachkova.
Masha Kotlyachkova has worked at a number of institutions as well as independently on arts projects both as a curator and a producer in Austria, Sweden, Norway and Russia; she has a MA in Philosophy from Stockholm University and a MA in Art Management from Manchester University. She worked as curator at Pikene på Broen (Norway) before taking over producer's role at MDT Stockholm. Recent curated projects include CAMP AS ONE residency 2020 (Russia) and a series of research residencies that resulted in the festival Barents Spektakel 2021 (Norway). Masha is interested in working with curated residencies of a collective body, as a cure to current liquid capitalist modernity that wants us to be alone.
"What if'' echoes in the old ferry terminal of Birka cruises (RIP!), now turned into a new culture point named Stadsgårdsterminalen. For MWF 2022 we ask ourselves "Can a dance and performance festival become a site for speculating alternative futures?" Through the now, though the then? Through togetherness and through choreographic experiments that can only render us into the unknown.
My Wild Flag is a festival and a choreography, inviting international guests to Stockholm showing performance arts, danceworks and social choreographies in new spaces for thinking. Come for some self-pleasure, erotic togetherness, imagination, intuition and alternative histories occupying space and time together.
My Wild Flag is initiated, organised and curated by Karina Sarkissova and Pontus Pettersson. Graphic design by Michael Fowler. Documentation by Vladyslav Kamensky. Technical crew: Em, Jonatan Winbo and Lumination of Sweden.
With support from Stockholm City Council of Culture, Swedish Arts Council and Nordic Culture Point. For 2022, MWF is collaborating with Danscentrum Stockholm, Dansens Hus, Kollektivet Livet and Lumination of Sweden.