Ilaria Capalbo Trio
Källarbyn / Gamla Stan
sön
16 okt

2022
kl 20.00 –
AVSLUTAD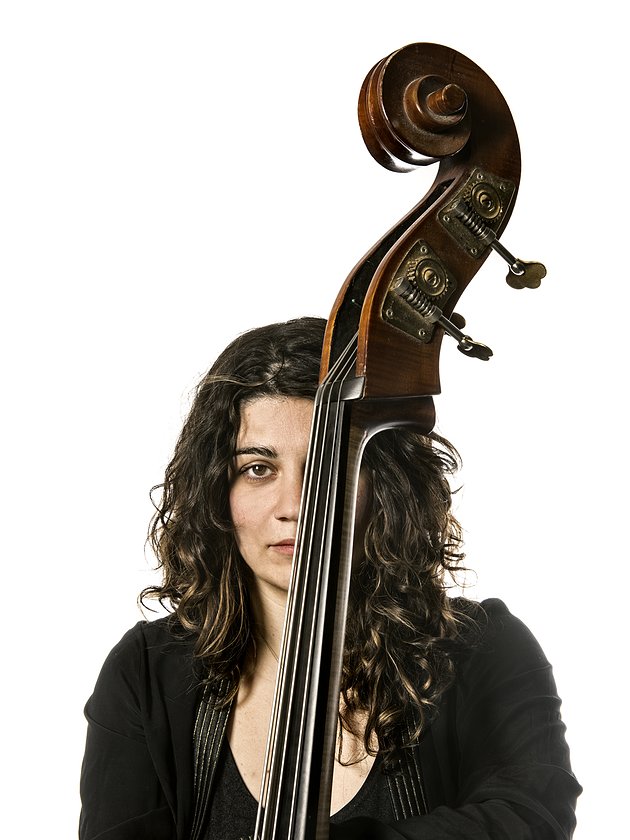 "CAPALBO'S WRITING IS LUSH […] HER RICH BASS TONE, DELICATE TOUCH, AND THOUGHTFUL MELODICISM TIE IT ALL TOGETHER INTO A COHESIVE SOUND. A STUNNING DEBUT." — KEVIN JOHNSON, NO TREBLE (USA)
"IT IS ALWAYS A JOY TO ENCOUNTER FOR THE FIRST TIME A MUSICIAN WHO SOUNDS SO FRESH AND ORIGINAL AND WHOSE MUSIC IS SUCH A DELIGHT. […] IT BOLSTERS ONE'S FAITH IN THE FUTURE OF JAZZ." — CHRIS MAY, ALL ABOUT JAZZ (UK)
Stockholm-based Italian bassist/composer Ilaria Capalbo is equally at ease building hard-swinging lines and improvising on the whole spectrum of the instrument.
Ilaria has earned her stripes on the international jazz scene as a versatile musician and composer. She leads her own critically acclaimed quintet Karthago, co-leads Italian trio KÓSMOS, plays alongside Fredrik Nordström in the quartet DOLORES and in Blue Note/Verve pianist Chihiro Yamanaka's European Trio. She has so far shared the stage with Norma Winstone, Stefano di Battista, Cassie Kinoshi and SEED Ensemble, Mats Bergström, Loke Risberg and many others. She has composed on commission for Swedish contemporary dance company Cullberg and prominent ensembles.
Her last album as a leader, Karthago, has been released in the beginning of 2022 to rave reviews. Her music showcases not just a talented musician (reminiscent of bass legend Charlie Haden according to All About Jazz) but also a bandleader and composer skilled at assembling just the right cast of musical personalities to tell a story. She premieres new music in a trio constellation this fall at Stockholm Jazz Festival.