FLY av Sidney Leoni - INSTÄLLT
Det här evenemanget är under uppbyggnad.
FLY av Sidney Leoni - INSTÄLLT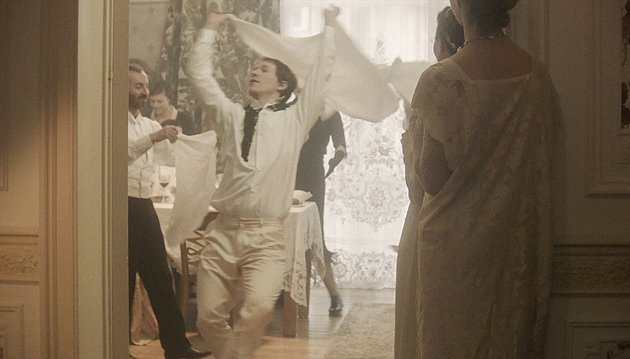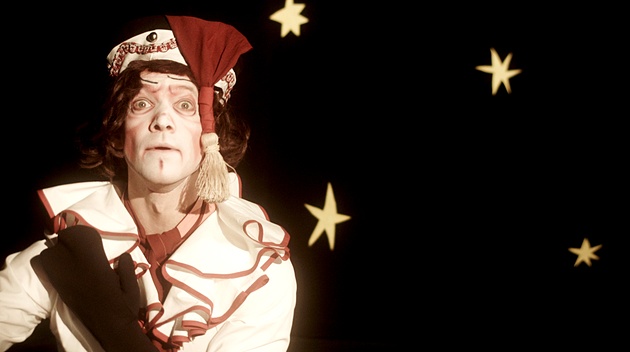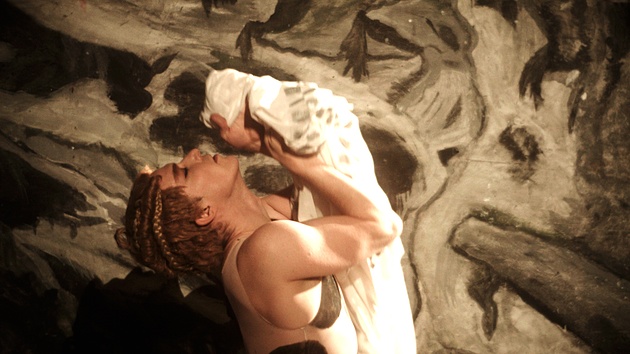 Choreographer and filmmaker Sidney Leoni, together with stage artists Elias Girod and Halla Ólafsdóttir, come in residency at Dansinitiativet for the final creation step of the upcoming docu-fiction-dance-film-performance 'FLY'.
FLY is a docu-fiction-dance-film-performance, that is centered on the life and the work of Russian ballet dancer & choreographer: Vaslav Nijinski, whom we meet together with the Ballets Russes in Paris in early 1920's; and later on in Los Angeles, in 1983, for the making of a film about himself, co-starring American actress Gena Rowlands as his wife, and with Gena's husband, film director John Cassevetes behind the camera.

FLY is an invitation into a world of feeling, desire, exploration, transmission and fantasy, where all circulates from a body to another, from an art form to another, and where artists of the past come together, and testify what they leave to Humanity: a search for human love: visceral, spiritual, timeless.
Produced, written, choreographed, set designed, directed & edited by: Sidney Leoni
Cast for live performance: Elias Girod, Sidney Leoni & Halla Ólafsdóttir.
Film cast: Elias Girod, Sidney Leoni, Halla Ólafsdóttir, Manon Santkin & Christine de Smedt. Also featuring: Miriam Balloussa, Eleanor Bauer, Aurélia Bézia, Alexandra Cismondi, Estelle Gautier, Aurélia Guinta, Marco Herløv Høst, Mikko Hyvönen, Mette Ingvartsen, Xenia Ingvartsen Charmatz, Jaime Llopis, Guillem Mont De Palol, Fabrice Pio, Zoë Poluch, Alain Siebert, Emilio Tomé, Olivier Valkeners, Christina Vantzou, Stav Yeini & Andros Zins-Browne.
Cinematography: Artur Castro Freire
Original music score: Yoann Durant & Sidney Leoni
Lighting design for live performance: Anton Andersson, Jan Fedinger & David Prokopic
1st assistant camera: Félix Moy & Adrien Heylen
Sound engineers: Alban Cayrol, Hélène Clerc-Denizot, Lancelot Hervé-Mignucci, Sébastien Lafon, Valentin Mazingarbe, Aïda Merghoub & Aymeric de Palol
Production assistants: Estelle Gautier & Amandine Bigot
2nd camera unit Hoang-Son Doan
1st assistant camera 2nd unit Alexandre Cabanne
Costume designers: Sidney Leoni, Rachel Lesteven & Marie Davin
Costume designers for the Ballets Russes: Jennifer Defays & Sidney Leoni
Costume design assistant: Leila Bouzalmad
Makeup: Valko
Hair stylists: Sidney Leoni & Mathilde Wallez Stevenson
Set designer 1st assistant: René Leoni
Coproductions: Weld (Stockholm, SE), Kunstencentrum Buda (Kortrijk, BE) & the National Choreographic Center of Caen (French Ministry of Culture and Communication, FR)
Project created in residency at Buda Kunstencentrum, the National Choreographic Center of Caen, Weld, Dansehallerne (Copenhagen, DK), Inkonst (Malmö, SE), Kunstencentrum STUK (Leuven, BE), Pact Zollverein (Essen, DE), Howest - 'The level' / Campus for Digital Arts and Entertainment (Kortrijk, BE), the National Opera House of Toulon (FR) & Dansinitiativet/Luleå dance residency (SE).
Administration: The Artist Cooperative Interim Kultur (Stockholm) & Plate-Forme POLY (Paris)
With the financial support of the Swedish Arts Council, the City of Stockholm, the Swedish Arts Grants Committee, the French Ministry of Culture (Dance Delegation), the French Institute in Sweden, and the Arts Promotion Center Finland.