#SWIMP18: Site-specific improv: The world is our playground! (workshop)
220 kr – 380 kr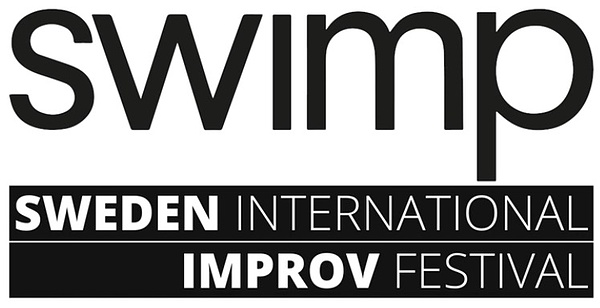 Reginateatern / Uppsala
lör
24 mar

2018
kl 10.00 –
AVSLUTAD
#SWIMP18: Site-specific improv: The world is our playground! (workshop)

Site-specific improv: The world is our playground!
Improvisers create spaces out of nothing. We trust in the audience's imagination, as well as our own, to make any location become alive and vivid before our very eyes. What treasures can be found when you use an actual space as inspiration? There is something magical about being on a specific site, discovering what it has to offer and let it surprise us with its hidden secrets. We can summon the ghosts of what has happened, what could have happened or what will happen and let the world be our playground! This workshop will explore techniques such as, shared narration, time jumps and playing with focus. Get ready to look at a space with a new set of eyes, and have your audience leave with new memories tied to space.
About Joleen Ballendine
Joleen has been improvising since 2007. As a high school student, she won several awards and competed in Ottawa at the National Improv Games. That year Joleen won Most Valuable Improvisor. Shortly after she was asked to join world renown improv company Rapid Fire Theatre. Joleen is the associate director of Education with Rapid Fire and is a senior player performing weekly in Theatresports, Maestro and CHiMPROV (a long form show). Some of her notable troupes include DotDotDot, Rå Power, and Z-Said. She is also the creator and lead instructor for the At-Risk-Youth Project, and recently started a program for kids called the Kidprovisors. When Joleen is not improvising she can be found acting and writing. She writes and stars in Edmonton's award-winning television show, Caution: May Contain Nuts on APTN. Joleen draws inspiration from rock n' roll, dogs and high kicks, so watch out!
Kommentera gärna! Vill du nå Kulturbiljetter så hör istället av dig på 08-50 25 40 80 eller info@kulturbiljetter.se