#SWIMP18: Get into Trouble, Fall in Love (workshop)
220 kr – 380 kr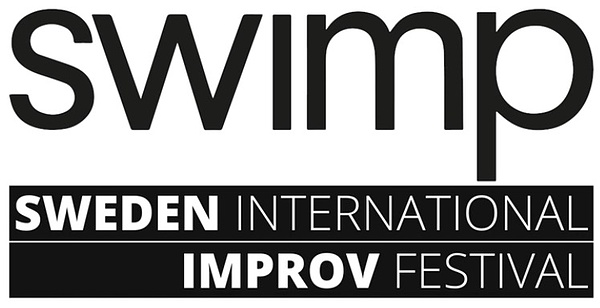 Grand / Uppsala
tor
22 mar

2018
kl 10.00 –
AVSLUTAD
#SWIMP18: Get into Trouble, Fall in Love (workshop)

Get into Trouble, Fall in Love
As improvisers we don't often have set or costumes or props. The only thing that's real on an improv stage is you and your scene partner (and maybe a few chairs if you're fancy). So logically, as the only other real, living, breathing thing in the scene, your relationship to your scene partner is of the utmost importance. You can transform your improv by learning to forge an emotional connection with them. Feel something - deeply, irrationally, completely and see how your scenes blossom in delightful and unfathomable ways. This workshop will teach you a half-dozen performance grade techniques that you can use immediately to get out of your head and improvise from your heart. Whether you know your fellow improviser well or are playing with them for the first time, harness the power of giving a damn about them.
About Chris Mead (UK)
Chris is a UK-based performer and theatre-maker who teaches and coaches improvisation in London. He has been obsessed with improv since 2001 and has studied with every major improv school in the UK including The Crunchy Frog Collective, Hoopla, The Nursery, Monkey Toast, The Free Association and The Maydays. He studied theatre at Royal Holloway College, University of London and improvisation at iO and The Annoyance Theatre in Chicago. He teaches for Hoopla Impro and serves as one of the artistic directors of The Nursery Theatre (where he created the Nursery Originals programme, a ground-breaking season of brand new improvised works). Chris improvises with The Maydays and sci-fi duo Project2 and has recently co-founded Sonder, a company dedicated to improv as a theatrical art form. Chris also hosts YesBot, a podcast dedicated to the theory and craft of improv (but with added exploding robots).
Kommentera gärna! Vill du nå Kulturbiljetter så hör istället av dig på 08-50 25 40 80 eller info@kulturbiljetter.se