Human Experience
60 kr – 120 kr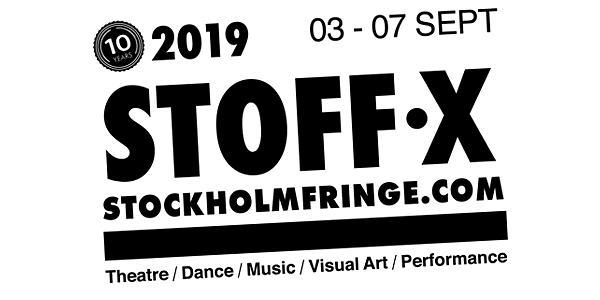 Bagarmossens Folkets Hus / Bagarmossen
ons
4 sep

2019
kl 16.00 –
AVSLUTAD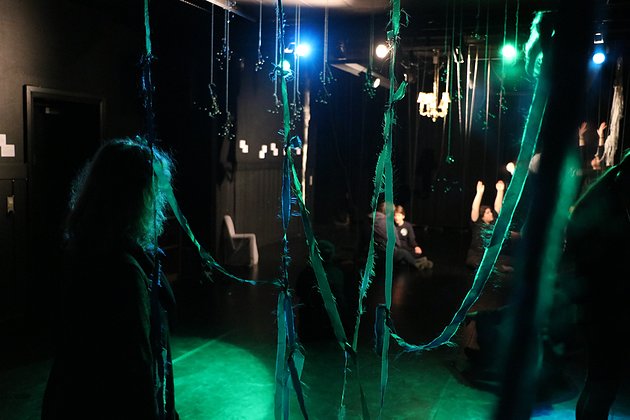 - This LARP is part of Stockholm Fringe Festival (#STOFFX) -
Svenska
Ett fysiskt, poetiskt lajv. Ett uråldrigt medvetande får uppleva livet genom en mänsklig kropp och utforska hur denna rör sig och känner.
English
"Human Experience" is a physical, immersive larp about the sensations we get from movements, touch and senses.

The players play Ancient Consciousnessess who shortly get to experience life through a human body.
The Ancient Conciousnessess are gentle, slow and curious. In their short time as embodied creatures, they want to carefully experience the nuances in the way humans move and sense.

"Human Experience" is played with an audience, who are part of the fiction of the larp. They are there to experiment with movements and senses and to follow and aid the Ancient Conciousnessess in their exploration.
The audience can help the Ancient Conciousnessess by showing them movements or describe sensations, thereby teaching the Ancient Conciousnessess how humans move and feel. In return, the Ancient Conciousnessess can describe how these movements and sensations feel to creatures who experience everything as new.
About taking part as an audience:
As an audience member, you are invited into the silent world of the
beings to help them use their newly found bodied by showing them
movements or describing sensory impressions. The interactions will be
slow and careful and as an audience member, you can take as little or
as much part as you want to.
You don't need any prior knowledge about LARP. You will be prepared
for this experience and how to interact with the beings before
entering the space.
Choose between "Audience" or "Participant" when purchasing your ticket. Note that the audience starts at 18:00.
Created by Nina Runa Essendrop.
**
Part of Stockholm Fringe Festival (#STOFFX) and the Nordic Fringe Network (NFN)!
The festival takes place on 3rd-7th September 2019.
5 days in 13 venues with nearly 100 acts! Our 10th-anniversary edition offers a wide spectrum of entertaining and brave work created by women, non-binary and trans artists.
Cinema, dance, music, performance, theatre, street art, visual art, workshops, and everything in-between!
More info + full 2019 programme via: www.stockholmfringe.com
With support from Kulturrådet, Stockholms Stads Kulturförvaltning and Region Stockholm.
Kommentera gärna! Vill du nå Kulturbiljetter så hör istället av dig på 08-50 25 40 80 eller info@kulturbiljetter.se