Phone Whore: a one-act play with frequent interruptions
60 kr – 120 kr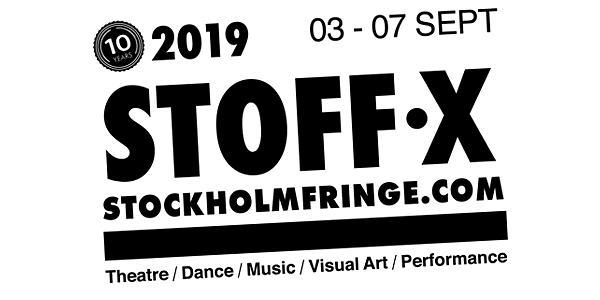 Ö2 / Södermalm
ons
4 sep
kl 19.00 –
AVSLUTAD
tor
5 sep
kl 17.00 –
AVSLUTAD
Phone Whore: a one-act play with frequent interruptions
- This show is part of Stockholm Fringe Festival (#STOFFX) -
Svenska
Sanningar och tabun i detta intima besök hos en sextelefonist. Luta er tillbaka och spänn fast er.
English
Truth and taboo collide in this intimate visit with a phone sex operator. Sit back and buckle up.

★★★★★ "packs an incredible punch" (Broadway Baby)

"... incredibly brutal, piercing, and thought-provoking..." (ThreeWeeks, Edinburgh)

"[It's] the most intimate and insightful theatre experience you're likely to have, in more ways than one." (roverarts.com)

A slice-of-life comedy/drama, Phone Whore invites audiences in for an unflinching, unforgettable look at taboo, fantasy, and cold toast. Award-winning playwright and performer Cameryn Moore draws extensively on her work experiences at a no-taboo service to flesh out both the absurdities and difficult truths that pervade the world of phone sex.
**
Part of Stockholm Fringe Festival (#STOFFX) and the Nordic Fringe Network (NFN)!
The festival takes place on 3rd-7th September 2019.
5 days in 13 venues with nearly 100 acts! Our 10th-anniversary edition offers a wide spectrum of entertaining and brave work created by women, non-binary and trans artists.
Cinema, dance, music, performance, theatre, street art, visual art, workshops, and everything in-between!
More info + full 2019 programme via: www.stockholmfringe.com
With support from Kulturrådet, Stockholms Stads Kulturförvaltning and Region Stockholm.
Kommentera gärna! Vill du nå Kulturbiljetter så hör istället av dig på 08-50 25 40 80 eller info@kulturbiljetter.se