KROCH-fest
150 kr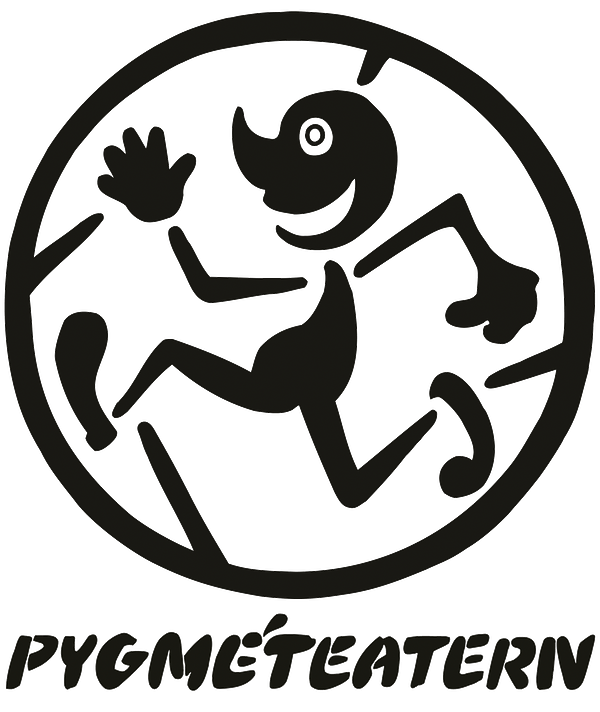 Pygméteatern / Vasastan
sön
4 nov

2018
kl 17.00 –
AVSLUTAD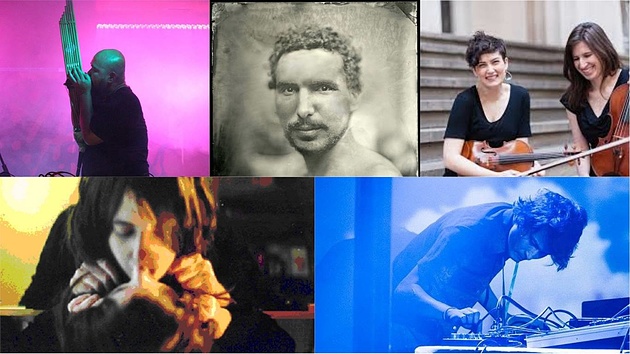 KROCH @ Pygméteatern proudly presents:
* LAFIDKI (Cambodia)
* VICTOR HERRERO (Spain)
* BRIDGET HAYDEN (England)
* andPLAY (USA)
* PISITAKUN (Thailand)
&&&&&&&&&&&&&&&&&
LAFIDKI weaves ideas from Asian traditions together with elements from synthwave, hypnagogic pop, and psychedelic noise. Tribal beats and pop sounds give his music a shrill lustre and playful character. But Lafidki's experimental lo-fi electronics can also be interpreted as a conglomerate of histories under-represented in Western clubs.
https://www.chinabot.co/lafidki/
++++++++++++++++++++++++
VICTOR HERRERO was introduced to music in his childhood while living in the famous monastery Franco erected in a mountain valley west of Madrid (El Valle de los Caídos). There he learned to sing Gregorian and Mozarabic chant under the guidance of Benedictine monks. - He has travelled, recorded and played with artists like Michael Gira, Keiji Haino, Luzmila Carpio, Baby Dee, Master Musicians of Joujouka, Vinicio Capossela, Sonny Simmons, Ed Askew, Arlt, Marisa Terzi, Alasdair Roberts, Eric Chenaux, Tomi Simatupang, Alex Neilson, Paz Lenchantin, Gyda Valtysdottir, Abdellah el Gourd, Norberto Lobo, Michael Zerang, Nat Baldwin, Lorena Álvarez, Shahzad Ismaily, etc
https://victorherrero.bandcamp.com/
++++++++++++++++++++++++++++
BRIDGET HAYDEN is a musician and artist who found notoriety as a multi-instrumentalist in experimental drone music ensemble Vibracathedral Orchestra at the turn of the century. Since 2006 she has produced a catalogue of accomplished compositions and is accredited for a thoroughly contemporary and remarkably sensitive readdress to the blues music tradition. There are countless attestations to her captivating live work accruing online with each performance and more so now that Hayden is beginning to integrate her visual work – a body of abstract and figurative film, painting and drawing – with her aural performance, creating evocative installations of light, sound and movement that emerge from undomesticated origins.
https://bridgethayden.bandcamp.com/
+++++++++++++++++++++++++++++
andPLAY: described by I Care If You Listen as "enthusiastic champions for new music and collaboration" and performing "with a welcoming and dynamic spirit," andPlay is committed to expanding the existing violin/viola duo repertoire through performing rarely heard works and commissioning emerging composers. The New York City-based duo of Maya Bennardo, violin, and Hannah Levinson, viola, first played to an eager crowd on Fire Island in the summer of 2012, and has since premiered over fifty new works, close to thirty of which have been commissioned.
++++++++++++++++++
PISITAKUN is from Bangkok, Thailand. He started making visual arts and music in 2014 and is interested in music in different media environments. He uses a variety of inspirations in his songs, such as historical events, synthetic sounds, and musical instruments. In 2016, the album "Black Country" began to be prepared. In this album, Pisitakun is talking about a country full of dialogues between dark voices. "NOISE AS ABSTRACTION: FUZZING THE LIMITS OF FREE SPEECH IN THAILAND"
https://www.chinabot.co/pisitakun/
Kommentera gärna! Vill du nå Kulturbiljetter så hör istället av dig på 08-50 25 40 80 eller info@kulturbiljetter.se