#SWIMP18: Audience as a scene partner (workshop)
440 kr – 700 kr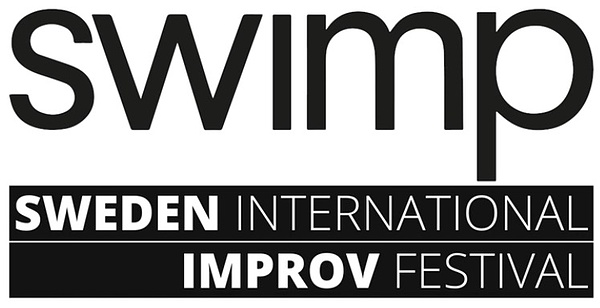 Kollaboratoriet / Uppsala
tor
22 mar

2018
kl 10.00 –
AVSLUTAD
#SWIMP18: Audience as a scene partner (workshop)

Audience as a scene partner
Improv is known for it's interaction between the performers and the audience. We ask a suggestion, fly with it and let the audience follow us on this journey. But is there more to it? Are there ways to really invite the audience in and be affected also by them? Why do we have an audience? What are our expectations? Can we construct wonderful, engaging, conflicting and diverse theater in co-operation with our audiences? This workshop is designed to help improvisers explore the wide field of contact we can have with our audience, the ways we can trust our audience more and dig deeper into the meaning of having an audience. In the process we also find ways not to over explain things and thus give the audience the chance to be active storytellers in the process.
About Kaisa Kokko (FIN)
Kaisa Kokko, an improviser, instructor and communication skills teacher, has learned, performed and taught improvised theater for more than 12 years and has more than 20 years of experience in scripted theatre. Kaisa has studied at the iO Chicago, Unexpected Productions in Seattle and under many great improvteachers all over the world, including Keith Johnstone. She has had the pleasure of teaching and performing improv in the United States, Canada, Peru, Costa Rica and all over Europe. Kaisa is the co-founder and teacher of Finlands first Finnish Improv Training Center ImproKampus and the co-artistic director of KujeImprotheater. Kaisa specializes in deep and meaningful connections, relationship based grounded scene work and musical improvisation. Kaisa firmly believes in the strengthening power of improv and is thrilled to be part of something that will — little by little — change the world!
Kommentera gärna! Vill du nå Kulturbiljetter så hör istället av dig på 08-50 25 40 80 eller info@kulturbiljetter.se