#SWIMP18: Before Yes and (workshop)
440 kr – 700 kr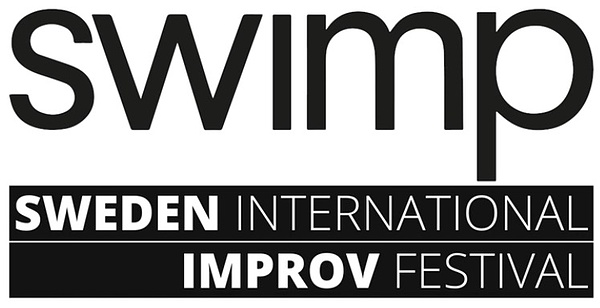 Kollaboratoriet / Uppsala
ons
21 mar

2018
kl 10.00 –
AVSLUTAD
#SWIMP18: Before Yes and (workshop)

Before Yes and
Improv scenes often fall apart when fear gets the better of the improviser. Fear of "getting it wrong", fear of not being interesting enough, fear of looking stupid, fear of not being funny, fear fear FEAR! When this fear takes hold, as human beings we naturally want to think our way out of it, we start to plan, we start to judge, we start to resist, we start to try to control what happens as a way to make ourselves feel safe. We try to tick off all the "rules" of improv, to "yes and", but as a result we can over-complicate our scenes, and we rush past the beautiful moments that are there to be explored. What if there's another way? Let's take your work to the next level by focusing on the state of mind that results in consistently effective scenes. We'll practise being more present and having more fun. Let go of your ego, let go of your fear, let go of the notion of "rules" and instead find ways to be more free onstage, connect more with your own emotional life and make scenes that are more truthful, surprising and meaningful.
About Lizzy Mace (UK)
Lizzy has over 10 years' experience in improv, including: training at the Second City Chicago summer intensive; performing short-form with Amazing Spectacles and The Cleek; long-form with Multi-story, Fireflies, Two of Wands, Open Roads: the improvised road movie, and The Holiday After Tomorrow improvised podcast. She is currently part of clownpunk improv trio Big Now (as seen at SWIMP17 improv festival), international duo Awkwardly Quiet (appearing at Adelaide Fringe 2018), and borderline absurdist improv collective Somewhat Theatre. Lizzy coaches an experimental organic improv team as part of Charm & Strange with Sophie Pumphrey. Outside of improv, Lizzy is a trained actor and writer-performer who has received four- and five-star reviews for her shows at the Edinburgh Fringe, Adelaide Fringe and Brighton Fringe, where she also received an Argus Angel Award for Excellence.
Kommentera gärna! Vill du nå Kulturbiljetter så hör istället av dig på 08-50 25 40 80 eller info@kulturbiljetter.se